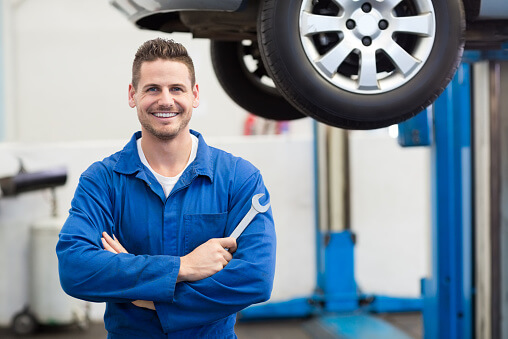 28 May

Why You Shouldn't Delay Minor Car Repairs

No one loves the idea of getting car repairs done. After all, you may have to figure out how to get a ride to work, you've got to get someone to drop you off at the repair shop, and of course, repairs cost money you might wish you could spend elsewhere. Sometimes, it is obvious that you can't put off repairs, no matter how much you might wish you could, but what about minor repair issues? It may be tempting to postpone minor car repairs indefinitely but doing so could cause headaches in the long run. If you've been putting off minor car repairs following a fender bender, here are some reasons you should make that service appointment today. 

Minor car problems can become major without warning. 

The biggest issue with minor car problems is that they don't usually stay minor forever. You can never be quite sure when that small scratch on your car's door will turn into rusting that impacts the frame underneath. By getting minor car repairs performed as soon as an issue arises, you can usually avoid more disruptive problems from happening in the future, which saves you time and money in the long run. 

A minor car problem can cause a breakdown. 

Car problems don't have to be major to leave you on the side of the road with a broken-down car. A small dent may press on your tires, causing a flat, or your windshield wipers may refuse to start when a sudden rainstorm pops up. Minor problems with your car can still cause dangerous situations, so it's important to get repairs as soon as possible. 

Your problem may not be as minor as you think. 

What seems like a minor car problem to you could actually be much more serious. You simply don't know until an expert has inspected your vehicle and identified the issue. Don't risk doing serious damage to your car. Have it inspected and get the necessary repairs. 

At National Auto Collision Centers, we handle everything from minor post-accident fixes to major auto body repairs as quickly and conveniently as possible. We even offer loaner vehicles to keep you on the road while we get your car back in top condition. Call our Grant Road location at (520) 623-4959 to learn more about car repairs in Tucson.