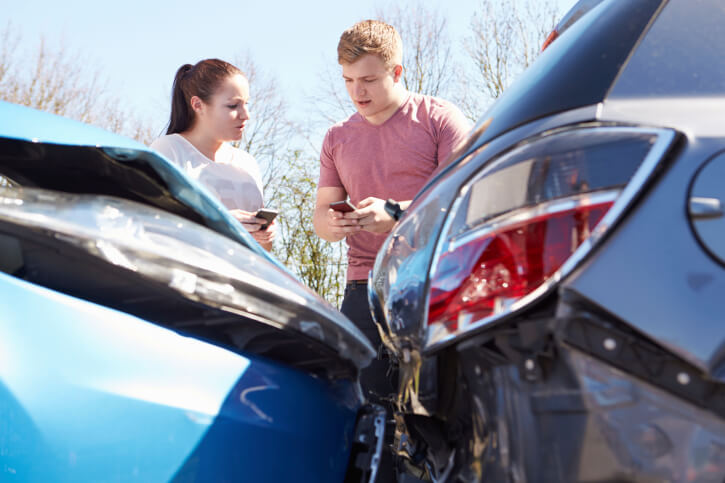 24 May

Why Even Minor Accidents Can Require Collision Repair

Though you may be relieved that an accident didn't cause serious injuries or significant cosmetic damage to your vehicle, it may still be necessary to have collision repairs. As it turns out, damage that looks minor on the outside may actually be causing issues with your car's performance and may even be putting you at risk of future accidents. Here is what you need to know.

Frame damage can happen in minor accidents, and it may not be obvious.

One of the most serious forms of damage seen in collisions is frame damage. This kind of damage may not be immediately apparent when looking at your car from the outside, but it could be causing serious damage to your car on the inside. Even minor frame misalignments can make it difficult to control your car and can contribute to future accidents. Frame issues can also cause your tires to wear out faster than expected, further contributing to the difficulty in controlling your car while also increasing the risk for blowouts. You can't skimp on frame repairs—it's important to choose a certified auto body repair shop that uses laser measuring so they can ensure your frame meets the exact specifications set by your manufacturer.

Puncture damage can occur at low speeds.

The accident itself may be minor and the damage may appear minimal. However, if that damage is in the form of a puncture to your car's bumper or body, the repairs can be costly. Ignoring this kind of damage is not an option. Such damage will allow moisture and debris to enter your car's frame and cause rusting. Allowing your auto body shop to make these repairs swiftly will help to prevent damage.

For more information about collision repairs, call National Auto Collision Centers. We offer comprehensive repair services, including specialized frame straightening. Talk to our auto collision repair shop (520) 623-4959.