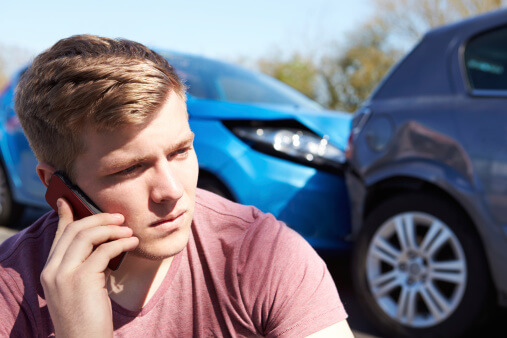 23 Nov

What Every Driver Should Know About Parking Lot Accidents
What Every Driver Should Know About Parking Lot Accidents
If there's one thing no driver ever wants to be involved with, it's a parking lot accident. Unfortunately, parking lots are cramped and confined spaces, and accidents can sometimes seem hard to avoid. Here's what everybody should know about parking lot accidents—and how to steer clear of them.
Why do parking lot accidents usually happen?
There are numerous ways in which parking lot accidents can happen. With drivers backing out of parking spaces, trying to maneuver around other vehicles, and speeding through very narrow lanes, it's easy to understand why they happen. Pedestrians are also frequently wandering through parking lots, which can increase the risk of accidents.
How can I avoid parking lot accidents?
Always go slowly when you're driving through a parking lot, and never exceed 15 mph. When you're leaving a lot, back your vehicle out slowly and carefully, making sure to check your blind spot. Be extra-alert to what's happening around you—bikes and pedestrians can be difficult to see. If possible, try to avoid parking in very tight spaces, which increases your risk of hitting or scratching other vehicles.
What should I do if I'm involved in a parking lot accident?
If you hit another car and the driver is not there, don't just drive away. Instead, write down your name, number, and a brief description of the accident, and leave it on the door or the hood of the other car. If the other driver is there, exchange contact and insurance information. Resist the urge to argue or apologize for the accident, and get contact information from any witnesses you can find. Take pictures of the damage using your phone for reference.
When you're in need of professional collision repair, it's time to get in touch with National Auto Collision Centers. We are a locally owned and operated auto shop in Tucson, and we work to ensure that every customer is fully satisfied with the work we do. You can reach us today for an appointment by calling (520) 623-4959.