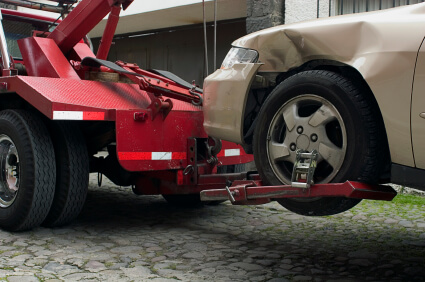 20 Aug

What A Body Shop Can't Do
What A Body Shop Can't Do
If your car has sustained damage in an auto collision, you'll need an auto body shop to restore the appearance of the vehicle. An auto body shop will repair large and small dents, dings, and damage to the body and chassis of your car from accidents or other incidents. Auto body mechanics have special training and extensive experience in the restoration of vehicles that have sustained both minor and major damage. However, knowing what a body shop can and can't do in terms of vehicle repairs can help you decide which type of vehicle service is best for your needs.
Most Mechanical Repairs
Auto body work is limited to the cosmetic components of your car. This includes the exterior body, underlying frame, and interior of the vehicle. Auto body work does not include repairs to the engine or other mechanical and electrical components. Thus, your auto body shop can restore the exterior and interior of your car to like-new appearance, but any repairs to the engine and other components of the vehicle should be handled by a mechanic or other type of auto repair specialist.
Regular Maintenance
Auto body work is reserved for repairs or upgrades, rather than maintenance. Thus, your auto body shop isn't the place to bring your car for its regular maintenance needs. When you need oil changes, tire rotations, engine flushes, and other preventive and corrective maintenance for your car, it's best to schedule a visit to your dealership or regular auto mechanic for this work.
Has your car suffered damage in a collision or other incident? National Auto Collision Centers is a full-service automotive repair company serving Tucson. Not only will you love working with our experienced auto repair experts; you'll also love the benefits we offer our clients: free towing, loaner cars, and our lifetime nationwide guarantee on all our work. Visit our website or call our West Tucson location at (520) 623-4959, our East Tucson location at (520) 760-5536, or our South Tucson location at (520) 889-2536 to speak with an experienced auto body mechanic.