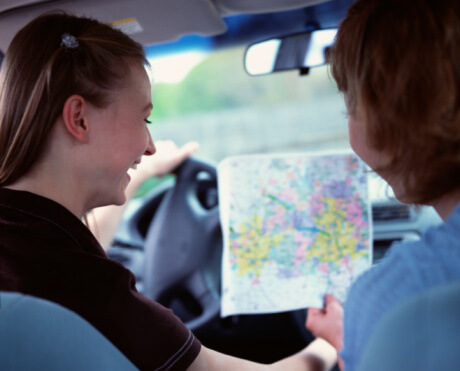 11 Mar

Vehicle Safety Tips For Long Road Trips
Vehicle Safety Tips For Long Road Trips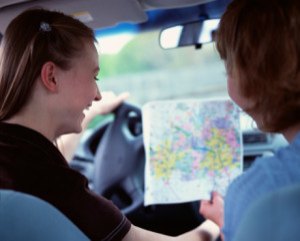 Driving any distance can be dangerous, but there is an exponentially greater risk when you spend hours on the road driving hundreds or thousands of miles in a day. Whether you're driving yourself on that cross-country road trip you've been planning as long as you can remember or hauling the family to see relatives the next state over or on the other side of the country, it's important that you and your vehicle are prepared for the trip ahead. Here are some important tips for getting your car in shape for a long road.
Get a Tune-Up
To prevent your trip from coming to a sudden stop due to car trouble, bring your vehicle in to an auto repair shop for a tune-up before you hit the road. Certified mechanics will give inspect all of your vehicle's important systems and components, including the tires, battery, belts, fluids, and air conditioner. Even if you just recently had an oil change, a tune-up is a more thorough service visit, and it is recommended to ensure smooth sailing ahead.
Check the Tires
After you get your car back from the auto repair shop and you're ready to embark on the road trip, keep tire maintenance in the back of your mind. Check your tires often while on the road, looking for any visual signs of damage and making sure that the tires are not under inflated. Driving long distances and for many hours at a time can put your tires to the test, so make sure they're up to the task at all times to prevent a dangerous blowout.
Pay Attention
You should obviously pay attention to the road, but in the sense of vehicle safety we mean you should pay attention to how your car is driving and what it's trying to tell you. If you hear anything unusual or feel strange vibrations, stop at the nearest auto repair shop to your location. If you are worried at all about the safety and drivability of your vehicle, pull over and call roadside assistance.
Before your next road trip, bring your vehicle to one of the National Auto Collision Centers locations in Tucson for a pre-trip inspection and tune up. We're also your in-town source for maintenance, repair, and collision services. Call (520) 623-4959 to find the auto repair and body shop nearest you.