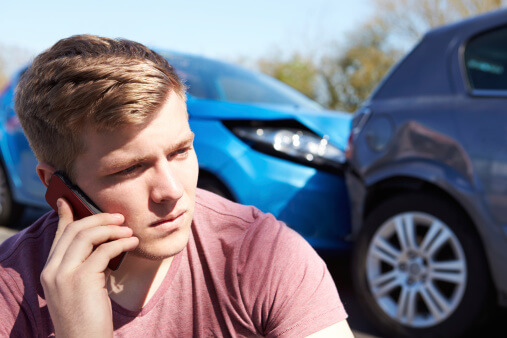 20 Mar

Understanding Auto Insurance: Comprehensive And Collision Coverage
Understanding Auto Insurance: Comprehensive And Collision Coverage
Your auto insurance provides financial protection in case you are involved in a collision or other accident. However, there are many different types of auto insurance coverage; making sure you understand the coverage you have can help you handle the aftermath of a collision much more quickly and easily.
Comprehensive Coverage
Comprehensive coverage, as its name implies, is broad-spectrum coverage that provides monetary compensation to repair damage that is not the result of an auto accident or collision. Although the exact situations covered by your comprehensive insurance may vary, typically comprehensive coverage will include damage from theft or vandalism, fire, falling objects, large or small animal strikes, and natural disasters, such as hail, wind, or flooding. In most cases, comprehensive coverage also includes repair or replacement of your windshield, as well as portions of the body of your car if non-collision damage is sustained.
Collision Coverage
Collision coverage is a form of auto insurance that protects your car solely from accidents and collisions while on the road. This type of insurance coverage provides monetary compensation for repairs or replacement of your car after auto collisions, as well as following crashes that involve parked cars or stationary objects other than a vehicle. Collision coverage will also typically cover damage from vehicle rollovers that occur while driving, as well as in hit-and-run incidents in which you cannot identify the person or vehicle responsible for the damage to your car.
If you have been in a collision, National Auto Collision Centers is here to help you handle your auto repairs. You can reach us by calling (520) 623-4959 for assistance, whether you need major or minor auto repairs or fleet maintenance in Tucson. Take a look through our website for more information about auto insurance coverage, what to do after an accident, and why we are the best choice for auto repair in the Tucson area.