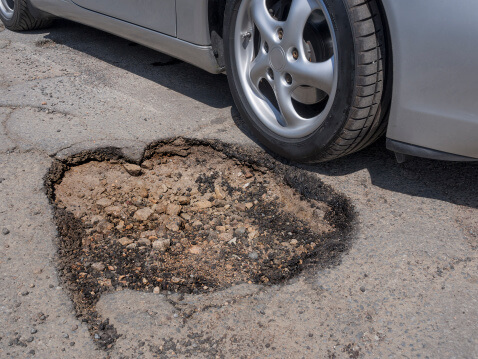 25 Sep

Tips For Avoiding Pot Holes On Tucson Roads
Tips For Avoiding Pot Holes On Tucson Roads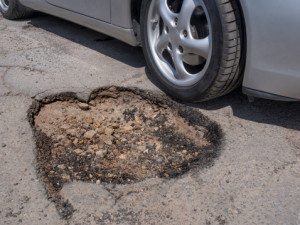 As you drive down the road, your car's wheels and undercarriage are susceptible to damage from irregularities in the pavement. In the event that you drive over a large pothole or other damaged section of road, you may find yourself bringing your vehicle to a body shop. With careful driving, you can avoid potholes and prevent damage to your vehicle. If you are concerned about damaging your vehicle, here is a look at some handy tips for avoiding pot holes on Tucson roads.
Maintain Your Tires
One of the best ways to protect your car from pot hole damage is to make sure that your tires are properly maintained at all times. When your tire pressure gets too low, your tires could be at risk of blowing out when you drive near a damaged section of road. With monthly tire checks and regular inflation, you can ensure that your tires are in terrific shape for all of your driving needs.
Avoid Puddles
While it is fairly simple to avoid a pothole if the damage is in plain sight, puddles can obscure the problematic section of road. If you drive over a pothole, you could be at risk of passing over a pot hole that has been hidden underneath the water. By avoiding puddles, you can ensure that you are not putting your vehicle at risk.
Slow Down
Slow and careful driving is another key factor in avoiding potholes. If you are driving too fast, you will not have enough time to react and avoid a damaged section of road. By slowing down, you can also minimize the amount of damage that is done to your vehicle.
At National Auto Collision, we are thrilled to provide the Tucson area with a complete range of collision repair services. Whether you are seeking minor bodywork, or are looking to restore your vehicle after a major collision, our technicians will be there to assist you. Call us at (520) 623-4959 to schedule services for your vehicle.