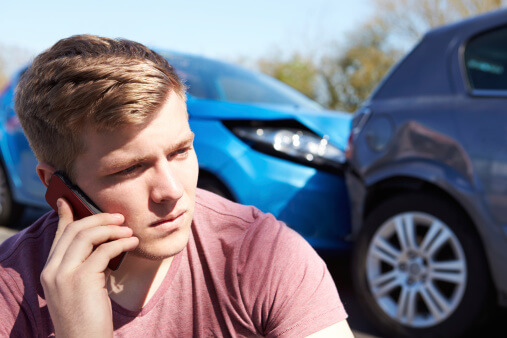 28 Feb

Talk to Your Teen Driver About Accidents (Before One Happens)

Millions of car accidents occur every year in the U.S. It's only a matter of time before a traffic incident affects your teen. Once your teen is ready to begin driving, it's time to discuss accidents with them. It's true that teens often cause road accidents, and parents should help them learn how to prevent them. However, teens may also be involved in accidents that aren't their fault, and they might not be sure how to react to the situation. It's important for everyone to understand what to do in the event of a car crash.

Remind your teen to stay calm.

Teens who have never been in an accident before may have difficulty staying calm both during and after the event. Remind your teen that staying calm can enable them to make smart decisions and react appropriately. Taking deep breaths and counting to 10 can help.

Explain what your teen should do.

Your teen should know that their safety and the safety of others should be the top priority. It may be necessary to move the car out of the path of oncoming traffic. If that is not possible, teens should get themselves and passengers out of the car and move to a safe area. Then, check for injuries and call 911. Teens should also know that they need to exchange certain information with the other driver, including the following:

 Full names, addresses, and phone numbers
 Driver's license numbers and license plate numbers
 Insurance companies and policy numbers

Tell your teen that it's also a good idea to take pictures of the crash site and the damage to both vehicles.

Explain what your teen shouldn't do or say.

It's easy to make mistakes during a stressful situation. However, your teen must understand there may be serious legal penalties for leaving the scene of a crash before the police arrive. Remind your teen to always call for emergency responders if there are any injuries, or damage to the vehicles or other property.

If someone in your family has been involved in an auto accident, you can find the reliable and affordable collision repair services you need in Tucson. You can call National Auto Collision Centers at (520) 623-4959 to request an appointment at our Grant Road location. Our certified technicians perform all types of collision repairs, including frame straightening and paint jobs.