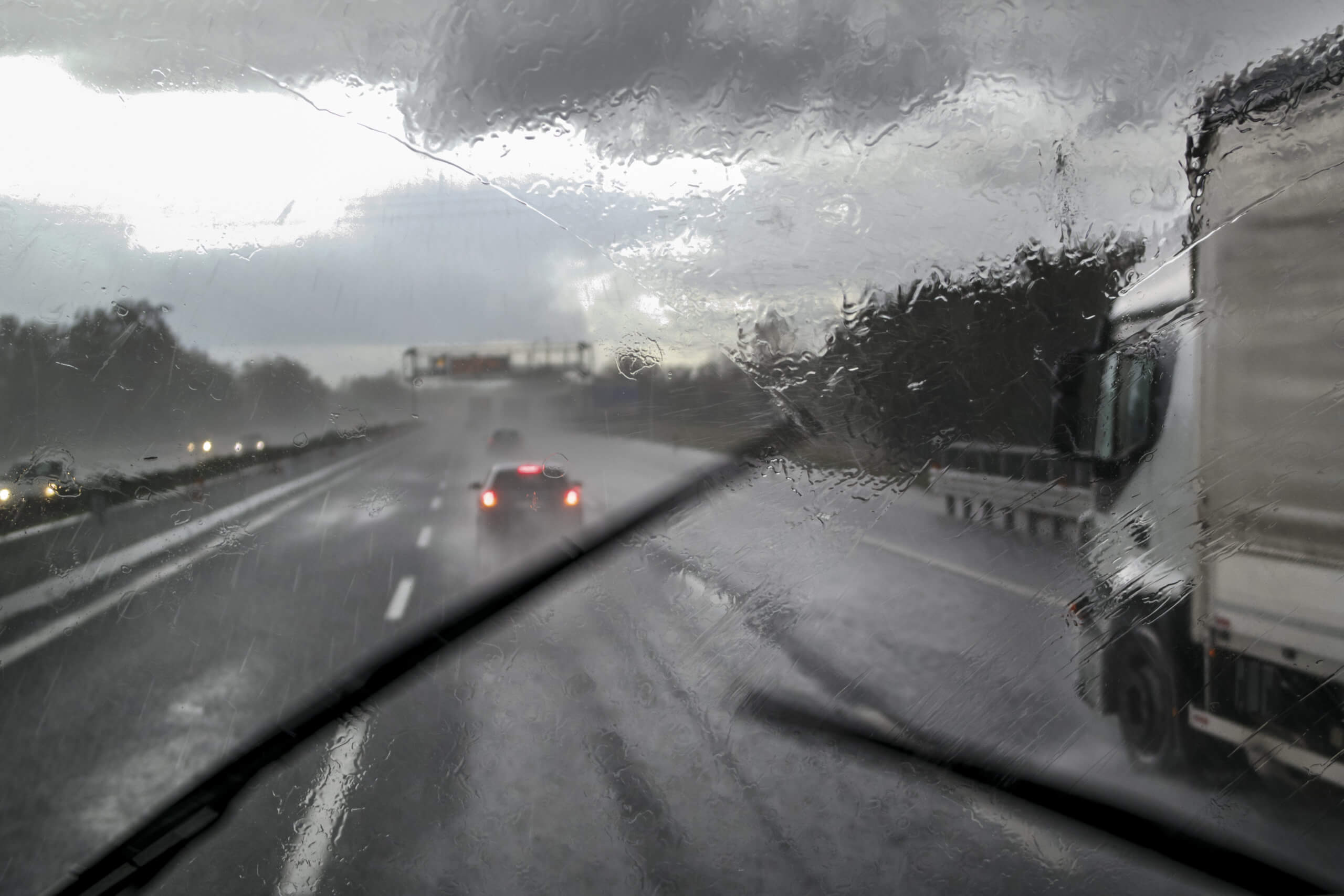 20 Aug

Staying Safe on the Road During Summer Thunderstorms

Many people avoid driving in thunderstorms, which is really the best way to stay safe and avoid accidents. However, the weather doesn't care if you have somewhere to be; sometimes there's just no choice. Here are some tips on staying safe if you must drive during a thunderstorm. 

Drive Slowly

Some drivers feel overly confident about driving with low visibility and high winds and continue to drive the posted speed limits, but these guidelines are for normal driving conditions. During thunderstorms, driving slower and leaving more space between you and the car ahead will enable you to stop more quickly if needed and less likely to get into an accident. 

Turn Your Headlights On

With the low visibility caused by heavy rains, it is challenging to see other vehicles, which also means other drivers may have difficulty seeing you. Anytime there is rain, you need to have your headlights on so that you are seen. 

Don't Use Your Hazard Lights

Depending on where you live, driving with blinking hazard lights when you are driving very slow in the storm is acceptable. However, in Arizona, hard lights are prohibited while a vehicle is moving unless there is an emergency. Blinking hazard lights can be a distraction to other drivers and can make brake lights trickier for the drivers behind you to see.  

Avoid Bridges

Due to slippery conditions and low visibility, it's best to steer clear of bridges during a thunderstorm. Additionally, thunderstorms can cause damage over time resulting in eventual collapse of the bridge during a storm. It is best, is possible, to wait for the storm to pass before you attempt to cross or find an alternate route.

Delay Your Trip

If you are driving and suddenly find yourself in a thunderstorm, the safest thing you can do is pull off to the nearest exit and find shelter or pull over to the side of the road and wait out the storm. 

If you're involved in an accident, National Auto Collision Centers in Tucson provides high-quality and trustworthy repair services. Schedule an appointment by calling our Grant Rd. location at (520) 623-4959.