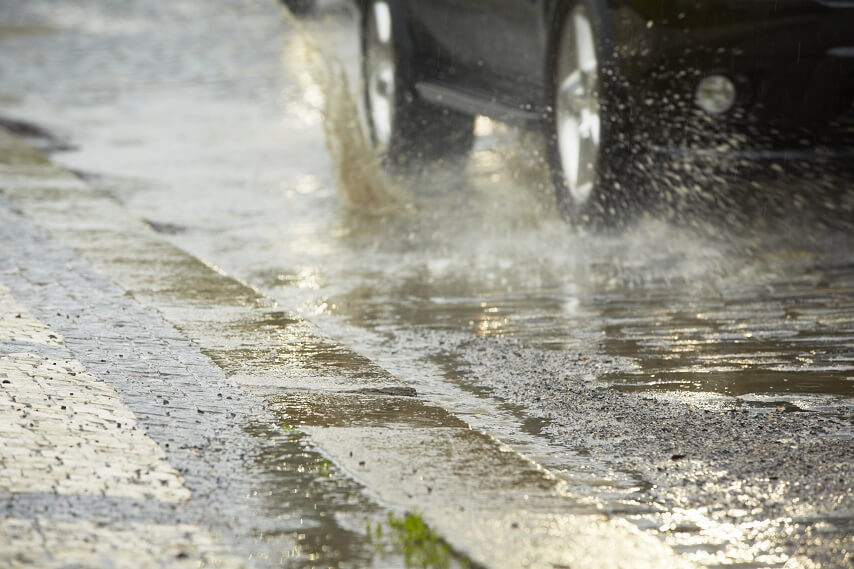 16 Apr

Stay Safe Driving In Monsoon Weather With These Tips
Stay Safe Driving In Monsoon Weather With These Tips
Arizona's monsoon season is right around the corner, and it is important to make sure that you stay safe as you are driving down the road during a major rainstorm. During a monsoon, heavy rains and dust storms can reduce visibility and create dangerous driving conditions as roads quickly become flooded. By keeping some driving safety tips in mind, you will be able to avoid a collision when you are driving during a monsoon. Read on for some safe driving tips for the upcoming monsoon season.
Pay Attention to Weather Reports
One of the best ways to stay safe when you are driving in monsoon weather is to stay off the road if you know that a monsoon is on its way to your area. While it may not always be possible to delay your trip until after the storm passes, knowing what you can expect from the local weather will help you prepare for a driving emergency.
Slow Down and Turn On Your Headlights
Heavy rain is a hallmark of a monsoon. If you happen to be caught in a major downpour, you should slow down and turn your headlights on. Reducing your rate of travel will help you avoid hydroplaning, and may also prevent a collision.
Pull Off the Road When Necessary
Sometimes, the dust clouds and extreme rains of a monsoon can make it too dangerous to drive. When you are engulfed in a dust storm that completely limits your ability to see out of your windshield, you will need to pull off of the road until the dust clears. If you approach a flooded roadway, do not attempt to drive through it, as the water can be deceptively deep and rapidly moving.
If you have a collision during the next monsoon season in Tucson, National Auto Collision will be there to assist you. We specialize in quality auto body repair services, and our team will restore your vehicle to the condition that it was in prior to your accident. To schedule an initial consultation for your auto body repairs, give us a call at (520) 623-4959.