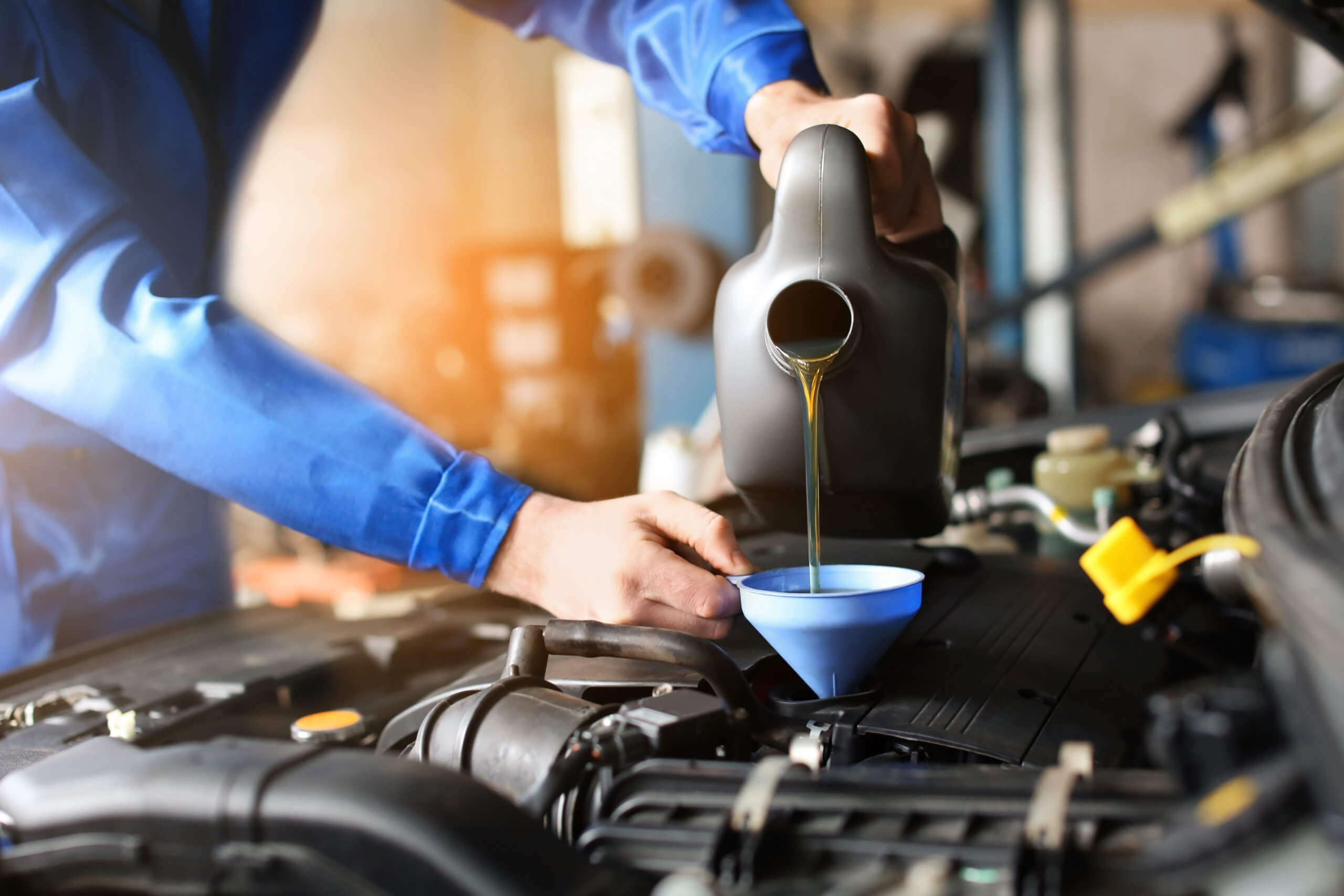 19 Mar

Spotlighting the Benefits of Regular Oil Changes

The engine in every vehicle is a fairly complicated piece of machinery that involves a lot of moving parts. Oil acts as a lubricant for those moving parts, helping to keep them functioning smoothly. Oil is also necessary for keeping your engine clean. It works by moving debris to the oil filter. Lastly, a car's engine builds up considerable heat when in use. The oil helps it stay reasonably cool. However, oil doesn't last forever. As it ages, it loses its effectiveness. Explore the following reasons why your car needs routine oil changes.

Improve Your Gas Mileage

Who doesn't like to save money? By giving your car regular oil changes, you can improve your gas mileage, which will enable you to stop at the pumps less often.  This is because a car's engine will always run more efficiently with new, clean oil. When the oil gets old and dirty, the inefficiency will cause the engine to burn through fuel faster.

Lengthen the Longevity of Your Engine

When old oil becomes dirty, the grime will increase the friction between the engine's moving parts. These parts are precisely engineered to fit together seamlessly. Yet, increased friction as a result of dirty oil will eventually cause the parts to wear down and malfunction. As a result, you'll end up needing to overhaul your engine. Rebuilding or replacing the engine in your car is a considerable expense. Fortunately, there is an easy way to extend the lifespan of the engine—schedule routine oil changes.

Reduce Your Impact on the Environment

Over time, the heat in the engine will cause the oil to begin to break down and release gases in your car's emissions. These emissions will contain higher levels of hydrocarbons, which are harmful to the environment. Scheduling routine oil changes is an effective way to reduce the amount of pollutants your car releases. Plus, it can help you pass your emissions test when it's time to get your vehicle inspected.

Another benefit of keeping your vehicle maintained is reduced risks for accidents and breakdowns. If you are involved in an accident, National Auto Collision Centers is here to restore your car to pre-accident condition. Our certified technicians also provide a full range of maintenance services for fleet vehicles. You can call our location on Broadway Boulevard in Tucson at (520) 760-5536 to request an appointment.