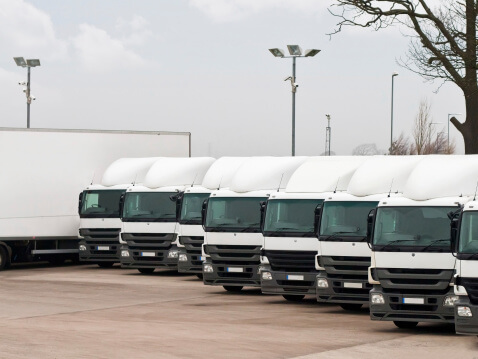 12 Oct

Spotlight On Fleet Services At National Auto Collision Centers
Spotlight On Fleet Services At National Auto Collision Centers
Whether your company owns a handful of delivery vans or dozens of big rigs, you need comprehensive, quality fleet services you can count on. Reliability, expertise, and complete services are just a few reasons why so many fleet owners choose National Auto Collision Centers for their vehicles. Our main facility offers a full menu of fleet services for medium to heavy duty vehicles, including maintenance, tune-ups, and major repairs. Here's a quick look at what you can expect when you partner with our expert technicians.
Certified Technicians
You can rest assured knowing that you're receiving quality work. All of our fleet repairs are handled by highly trained technicians, who are all I-CAR or ASE-certified. Each of our technicians undergoes ongoing professional development training to keep their skills up-to-date. Plus, all of our locations are I-CAR Gold Class centers.
Convenient Scheduling
We understand that, for every day your fleet vehicle is in our facility, it isn't out there on the roads earning money for your company. That's why we offer convenient scheduling options to help you make the most of your fleet vehicle's time with us. We'll keep track of the preventive maintenance your vehicles need, and we can simultaneously schedule maintenance tasks while your vehicle is being repaired. This allows your vehicles to spend more time on the road and less time in our shops.
Advanced Repairs
The value of preventive maintenance is unquestionable, but repairs are an inevitability no matter how well maintained your fleet is. Our body shop is known for superior frame repairs. For pre-pulls, splices, welding, and body work, we're a top destination for fleets in Arizona.
National Auto Collision Centers is the body shop of choice for fleet owners in the Tucson area. Our skillful technicians can do it all—from maintenance to major overhauls. Fleet owners are encouraged to get in touch today at (520) 623-4959 to find out how we can support your business.