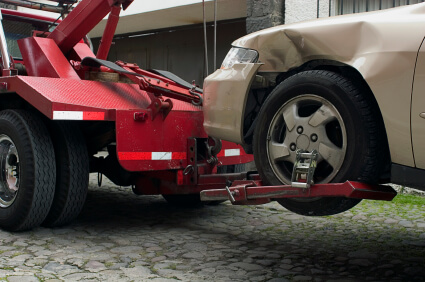 10 Apr

Single Car Accidents: Causes and Prevention

If you're anything like most drivers, it's a safe bet that you want to avoid accidents. Despite that, auto accidents continue to happen every day. Why do auto accidents usually happen, and what can you do to prevent them? Here is a quick guide to some of the most common causes of single car accidents in the United States.

Sun glare

If you're driving early in the morning or at dusk, then driving in the direction of the sun can make it hard for you to see the road clearly. If it's not possible for you to avoid this, then wearing sunglasses and using your car's sun visor can help reduce the risk of accidents. You should also wash your windshield regularly.

Slick roads

If a road is unsafe to drive on, then it can easily lead to an accident. Slick roads are common if you're driving in areas that experience snow, sleet, and ice. It's a good idea to avoid driving on hazardous roads whenever possible. If you do need to drive on slick roads, drive slowly and keep your distance from other vehicles. If possible, try to avoid driving on unsafe roads at night.

Distracted driving

One of the most common causes of auto accidents is a driver who isn't paying attention to the road. There are numerous ways for drivers to get distracted, and most of them involve multitasking. If you're trying to chat on your cell phone, send a text message, or even eat or drink while behind the wheel, it means that you aren't fully concentrating on driving. To reduce the risk of an accident, make sure that your attention is always on the road.

When you are dealing with a damaged vehicle as the result of an auto accident, it's time to call National Auto Collision Centers. Our staff is available 24 hours a day, seven days a week to provide you with the service you need. We offer free 24-hour towing for your convenience, and our repairs are backed up by a lifetime warranty! If you have any questions, you can reach our Tucson shop at 1931 West Grant Road by calling 520-623-4959.