Reviews & Rewards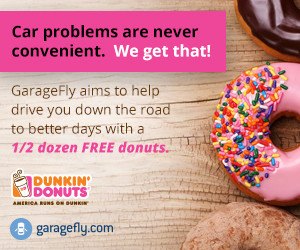 Reviews drive consumer choice. It's a simple fact that ratings and reviews are a part of the majority of most purchase decisions. Consumers look to what others say to help them make better-informed decisions and build confidence in their choice.
Auto and body repair are no exception.  But, what to say and how long will it take you to write it? These common concerns derail even the best-intentioned consumers.
To provide a small incentive, we've created a Spring Promotion with our partner Dunkin' Donuts to reward you. You can read about it here.  But first, 3 tips to make review writing simple:
OFFER YOUR BACKGROUND FOR PERSPECTIVE
If you have been a customer for years, then offer that information. If you are new customer provide that information and how you learned about the business.
TALK ABOUT THE OVERALL EXPERIENCE
Consider the environment, the customer service and the end product. Provide detail but cut to the chaise, so others have time to read it.
BE HONEST
Consumers looking at reviews for advice and consumer confidence are trusting that your comments are honest, not only about your experience, but also about the business you're reviewing.