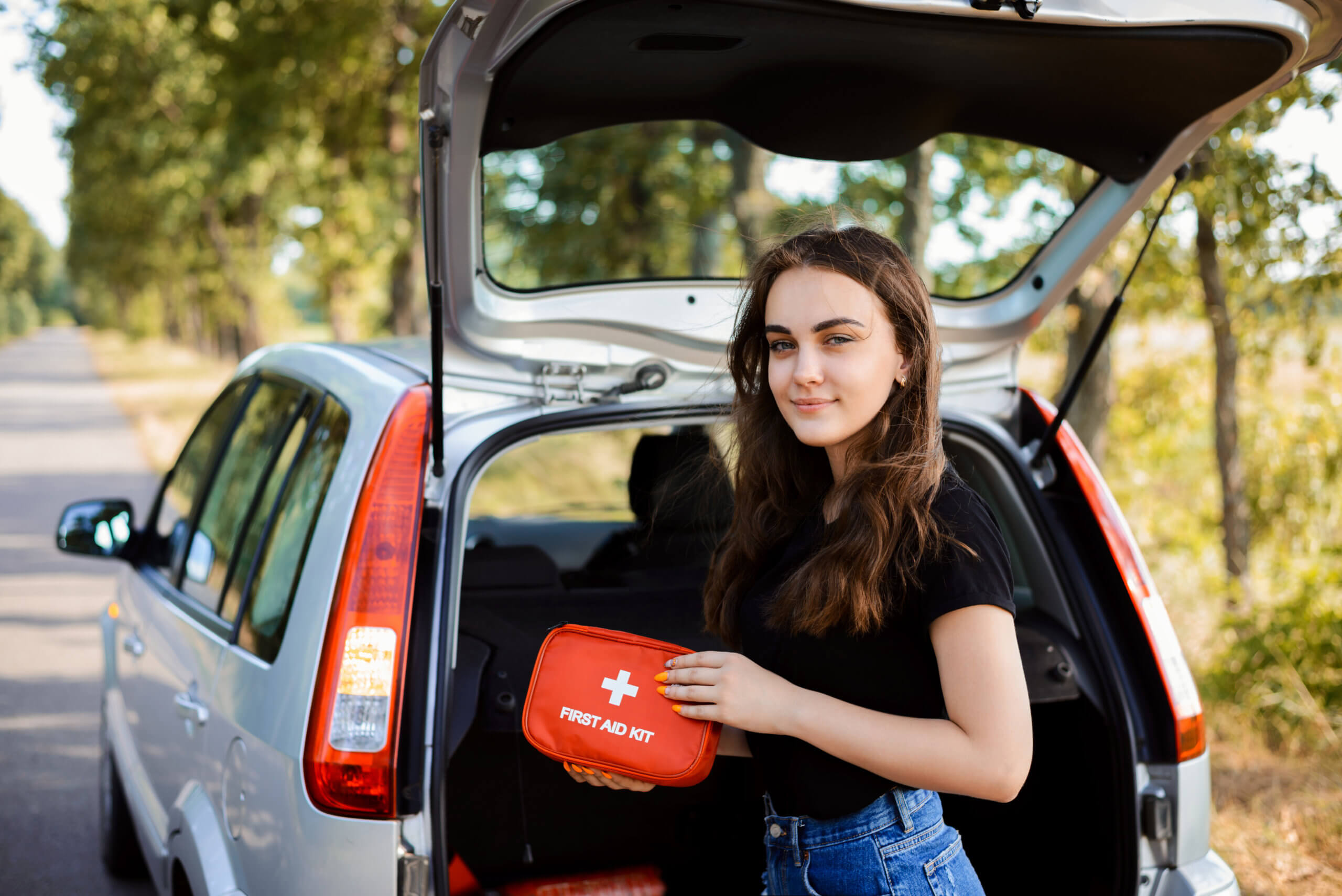 04 Dec

Items You Should Always Keep in Your Car

Driving on Arizona's roads should prepare you to expect the unexpected when you're behind the wheel. From flash floods to years-long construction projects to renegade tumbleweeds, there are lots of potential hazards that could lead to an accident or other emergency. Keep the following items in your car to stay prepared for anything. 

Emergency Repair Kit

Every driver should have a little knowledge about basic auto repairs like changing a tire, jumping the battery, and making quick patches to leaky hoses. Tools like a spare tire, wrenches, jumper cables, duct tape, and a multi-tool can all come in handy for quick roadside repairs. It's also a good idea to keep a copy of your owner's manual, as it will offer helpful tips on vehicle repairs. 

Drinking Water 

Even in the wintertime, daytime temperatures in Arizona can get warm and dry. If you're stranded on the side of the road for any period due to an accident, flat tire, or other issue, you'll be glad to have some drinking water handy. Store water in the trunk in a sealed container to keep it away from direct sunlight. 

Phone Charger 

A power bank is a useful gadget to keep handy so that your phone is always available for contacting emergency services and taking photos of accident related damage. Even if your battery is running low, you can plug in to access the functionality you need. 

Flashlights 

A flashlight and some spare batteries will ensure that you can find your way around under the hood of your vehicle, even at night. With Arizona's rugged landscape, it's also helpful for avoiding hazards like cacti and rattlesnakes that may be on the roadside after dark. 

Even the most prepared drivers may still need to seek collision repair due to an accident. National Auto Collision Centers can get your vehicle back in good shape quickly. Visit our location on West Valencia Road for the repairs you need. Call (520) 889-2536 to schedule an estimate.