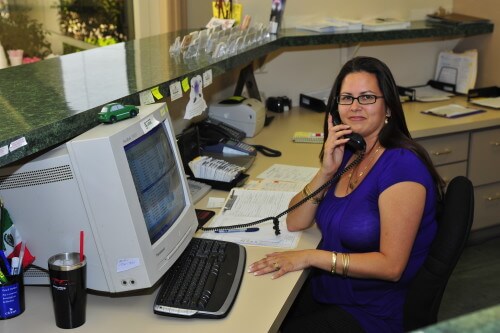 25 Sep

Insurance Customers
Insurance Customers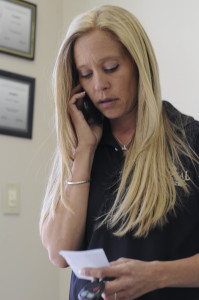 National Auto Collision Centers estimators make it easy to deal with insurance companies by providing our customers with complete insurance claims handling. National Auto Collision Centers is a direct repair shop for most major insurance companies. This distinguished recognition is granted by insurance companies only upon fulfillment of certain requirements. Though each company differs, direct repair status is granted to body shops who demonstrate high quality equipment, service, certification of technicians through voluntary collision repair courses and competitive pricing.
Do not be intimidated in dealing with insurance companies. Your automobile insurance policy is a contract between you and the insurance company. Your insurance company agrees to provide certain services in return for the monthly or annual premiums you pay them. It is your money and your contract with the insurance company. Be persistent. Do not allow your insurance agent to minimize the claim situation.
When you contact your insurance company to place a claim for damage to a vehicle in an accident in which you were at fault, you are the "insured." When you contact the insurance company of the driver of another vehicle in an accident for which you are NOT at fault, you are the "claimant."
Insurance Terms:
Insured – A person/party determined to be at fault
Claimant – A person/party determined to be NOT at fault
Claim Number – The legal tracking number for your property damage claim with the insurance company
Property Damage – Damage to a vehicle, buildings, landscaping or other property. Property damage claims can be resolved independently of personal injury claims.
Personal Injury – Any injury to any passenger(s), pedestrains, or others. Personal injury
claims can be initiated up to three years after an accident. National Auto Collision Center DOES NOT ASSIST WITH PERSONAL INJURY CLAIMS
DRP – Direct Repair facility – A repair facility that has contracted with an insurance company for referral work. Most DRPs are reputable collision repair services – but the insurance company is their customer, NOT you. Make sure you are the customer that the collision repair facility has to satisfy.
AZ LAW- YOU CAN TAKE YOUR CAR TO ANY SHOP YOU CHOOSE
National Auto Collision Center is a preferred and recommended shop for many national insurance companies and local agents. Even if your insurance company has not yet added National Auto Collision Center to their list of recommended repair facilities, you can still bring your car to us!
After an accident, simply tell your adjuster that you want your repairs done at the best shop in town, National Auto Collision Center, and we will take care of you. We're licensed, insured and our work comes with a written lifetime guarantee.
When you bring your vehicle in for repair, we will check to see if you have rental coverage on your policy. If you have coverage, we will arrange for a rental vehicle. If you do not have coverage, we may still be able to provide you with one of our loaner vehicles at no cost to you.