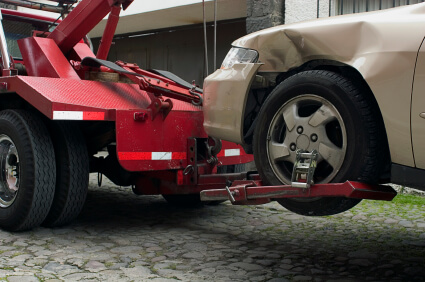 20 Mar

How Your Car May Suffer Damage Even After a Minor Collision

Small fender benders may seem like no big deal if there isn't widespread damage on the outside of the vehicle. However, there may be more physical damage than you realize, even if the crash occurred at a very low speed. After any type of car accident, it's always worth checking in with your local collision repair specialist to thoroughly assess your vehicle. Your repair technician will be on the lookout for the following types of damage, which are common with low-speed collisions.

Bumper Damage

Your bumper is designed to absorb the impact of a collision. So, even if it doesn't look heavily damaged, its internal structure may not be fit to sustain another accident. That means the next time your bumper is struck, it may not absorb as much shock, leaving you and the rest of your vehicle more vulnerable.

Engine Problems

A minor collision could result in some unexplained mechanical issues later. That's because your engine contains many delicate and intricate components, which could become dislodged during a collision. Your collision repair technician will check under the hood to ensure everything is in order.

Rust

Small scratches might seem like a purely cosmetic concern. However, damage to your paint job can allow moisture into the body panels of your vehicle, causing rust. Rust can severely damage the structural integrity of your vehicle.

Frame Damage

Any accident can pose a risk for frame damage, which can have a profound effect on your vehicle's performance. Don't risk unseen frame damage. Take your car in for a post-accident inspection and know that your vehicle is safe on the road.

After any auto accident, bring your vehicle to National Auto Collision Centers. Our body shop at 1431 W Valencia Rd. Tucson, AZ 85746 can be reached by calling (520) 889-2536. Our ASE-certified technicians are ready to help you restore your vehicle after any fender bender.