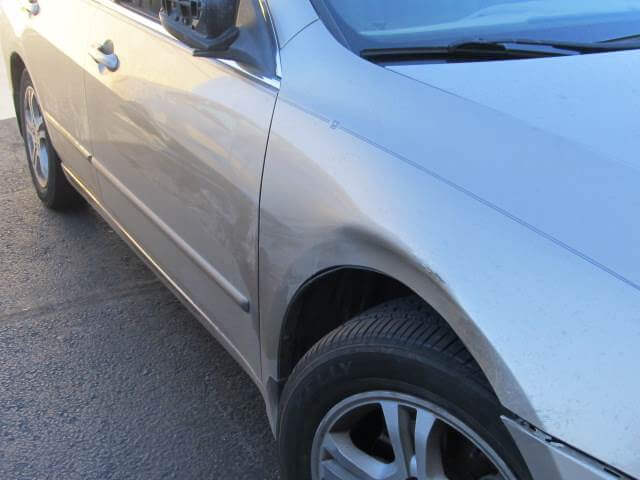 13 Aug

How We Can Help with Minor Auto Repairs

From minor dents and dings to paint touch-ups, our highly trained and certified technicians can repair and restore your vehicle. Want to know how exactly can we help you with your minor auto repairs? Keep reading to learn more!

Body and Paint

Body and paint damage can occur even after low-speed collisions. Our technicians can handle anything from bumper repair to body damage to scratch and dent removal. Our team is certified with the 3M Plastic Repair System, which is presently the best system for repairing plastic automobile parts, such as your bumper. Our technicians also utilize a state-of-the-art computerized color matching system that ensures your vehicle is returned to pre-accident condition. 

Repair Services

Minor repair covers a variety of services including damage caused by fender benders or vandalism. We can also complete engine repair and replacement, glass and headlight replacement, broken lock repair, transmission service and repair, paintless dent repair, and much more! 

General Maintenance

While your vehicle is being repaired, we offer additional services that can be performed to save you from having to make additional service appointments. Some of these services include oil changes, tire balancing and alignment, headlight restoration, vehicle inspections, computer diagnostics, and more. 

Courtesy Services

We offer all minor repair customers free towing to our collision centers. If your insurance provides rental coverage, we will help arrange a rental vehicle for you. If you do not have coverage, it may still be possible for you to use one of our loaner vehicles at no cost. We also provide complete detailing services including washing, buffing, and waxing the exterior of your vehicle. Finally, we'll vacuum and shampoo the interior and clean your vehicle's tires. Our goal is to give you that "new car" feeling when you get your car back.

If you're ready to get your vehicle repaired, National Auto Collision Centers in Tucson is ready to help. Call our Broadway Blvd. location at (520) 760-5536.