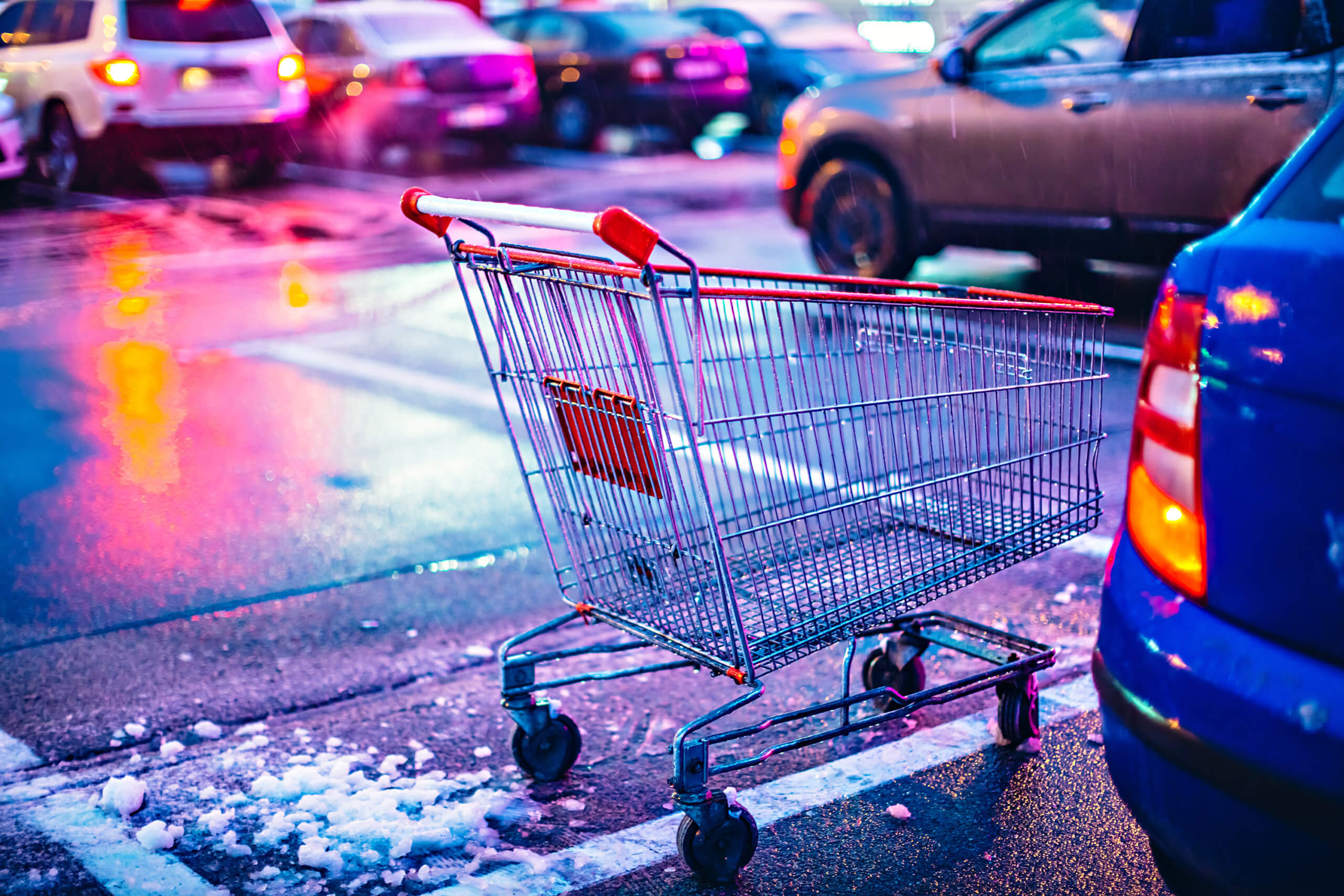 19 Jun

How to Protect Your Vehicle from Shopping Cart-Related Damage

Any type of body or paint damage to your vehicle isn't something you want to see. However, leaving the supermarket to find your car dented or dinged by a stray shopping cart may be particularly frustrating. Unfortunately, it's all too common for body shops to see shopping cart-related vehicle damage. Following the tips below can help reduce your chances of seeing vehicle damage on your next grocery run. 

Park at the Back of the Parking Lot

Most grocery stores have ample parking available, but most shoppers will vie for the spots closest to the door. A little extra walking can keep your car safe when you park out of the way of the action. Fewer cars around also means fewer shopping carts to potentially cause damage. 

Avoid Parking on a Downgrade 

If possible, park uphill from other vehicles in the lot. Even with a slight grade, carts will tend to roll downhill. So, if you have the option, don't park on a downgrade. Remember, however, that a strong gust of wind can carry a cart uphill. 

Shop Outside of Peak Hours 

When there are fewer shoppers in the store, there is more time for store staff to stay on top clearing carts in the parking lot. Supermarkets and other retailers tend to see their busiest hours in the evenings on weekdays and during the morning and early afternoon on weekends. Get your shopping done outside of these hours to help keep your vehicle safe from external damage. 

If you have been the victim of shopping cart-related damage or any other type of auto body damage in Tucson, visit National Auto Collision Centers for minor dent and paint repair. We also provide major body damage repairs following serious collisions. You can contact our Broadway Boulevard location by calling (520) 760-5536.