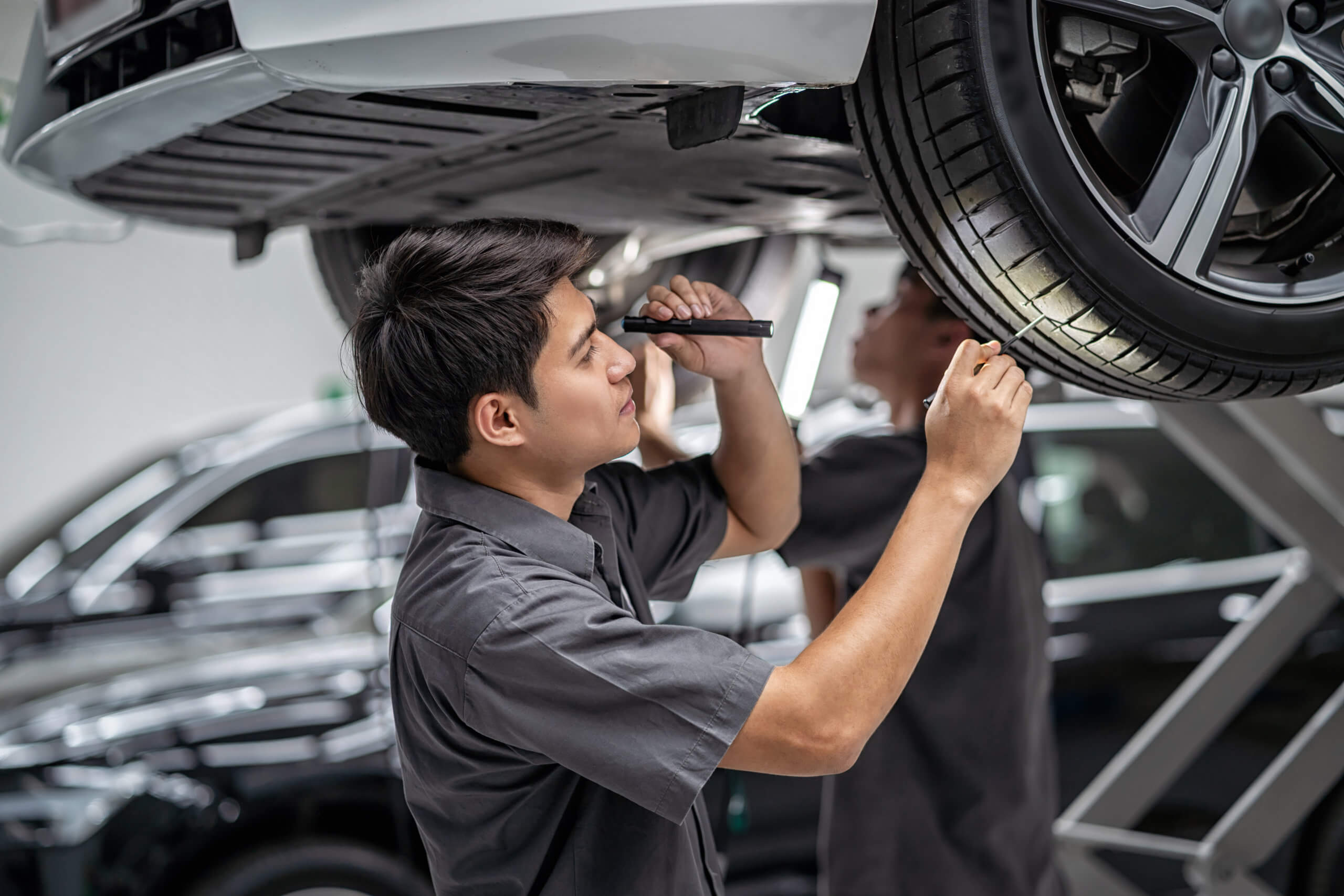 17 Jul

How Regular Vehicle Maintenance Reduces Your Chances of an Accident

While safe driving habits such as hanging up your cell phone and keeping your eyes on the road are the most effective ways of avoiding a car accident, there is more you can do to stay safe on the road. One step for accident prevention anyone can take is a trip to the mechanic for a tune-up. In fact, regularly maintaining your vehicle can dramatically reduce your chances of being in an accident—plus you'll only improve the value and life of your vehicle by bringing it to the shop for regular oil changes and repairs. 

A well-tuned vehicle will drive more predictably. 

Vehicle maintenance ensures that all the systems that make your car move are working properly. If you have an issue like worn out brake pads or a failing transmission, your vehicle may not behave in ways you're used to. Even a simple repair such as a vehicle alignment can make a huge difference in the way your car drives. Therefore, it's a good idea to bring your car to the shop as recommended by the owner's manual (or as much as your trusted mechanic recommends). Otherwise, you could find that your car doesn't stop in time or that you've drifted just slightly too far upon changing lanes. 

Mechanical issues can cause your car to stall out on the road. 

In some cases, a preventable mechanical issue could leave you stranded in the middle of traffic. Unprepared motorists may not have time to react if your car is stuck in the road. 

Here at National Auto Collision, we are passionate about restoring vehicles to pre-accident condition in our Tucson body shop. If you have been in an accident, you can count on our team to provide reliable repairs at our Grant Road shop. Give us a call at (520) 623-4959 to schedule your post-accident estimate.