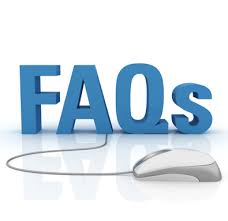 15 Sep

FAQs
FAQs
1. What is National Auto Collision Centers?
National Auto Collision Centers is a full-service automotive collision repair company. Since 2004, we have provided the finest quality repairs and customer service. We offer FREE loaner cars, FREE towing, FREE pickup and delivery. For your convenience we also do off-site estimates.
2. My vehicle is still under warranty. Does it need to be repaired at the dealer?
No. Not every dealership has their own collision repair facility and they may send their vehicles elsewhere for repairs. Your vehicle's warranty is with your vehicle's manufacturer, not solely with the dealership. National Auto Collision Centers provides its customers with a warranty that will be honored at any National Auto Collision Centers location.
3. Are all collision repair warranties the same?
No. National Auto Collision Centers' lifetime warranty is good as long as you own your vehicle.
4. Who gets to choose my collision repair shop, me or my insurance?
The right to choose your repair shop is yours. A high quality collision repair shop will be honest, maintain up to date training and certifications, perform quality repairs, and offer a written warranty.
5. What should I do after an accident?
First, stay calm. If there are injuries, call 911 immediately. Do not move your vehicle unless you are in immediate danger and it would be safer to get your vehicle to a different location. You should get the name of the person(s) driving the other vehicle(s) along with their phone numbers, driver's license, vehicle license and insurance information. Try to obtain any witnesses' name and phone number(s). Note the location, time and date. If you have a camera, take pictures.
6. Why are estimates so different from one shop to another?
One of the reasons estimates may differ from shop to shop is thoroughness of the appraisal process. Some estimates may leave necessary repairs out of the initial estimate causing the amount to be different from another facility. At National Auto Collision Centers, we take our time to identify the steps necessary for a quality and safe repair for your vehicle.
7. How do I know if I need to pay a deductible?
If you are responsible for the accident and the claim is going through your insurance company, your deductible is based on what your policy states. The amount of the deductible also depends on whether the claim is considered a comprehensive claim, collision, uninsured motorist or "hit and run". It is very important to check with your insurance company to determine the amount of the deductible.
8. How do I know that the repairs will be done right?
Our technicians are highly trained through ASE and I-CAR. We maintain strict standards for certification so that you can rest assured the repair is done right!
9. Do I need to replace my child's car seat after an accident?
Yes. The National SAFEKIDS network recommends that you replace any car seat that was in the vehicle during an accident.
10. When and how do I pay my deductible?
Your deductible is due when you pick up the vehicle after repairs are complete. Financing is available for deductibles at participating National Auto Collision Centers.
11. We accept the following payment methods:
Debit Cards
Mastercard
Visa
America Express