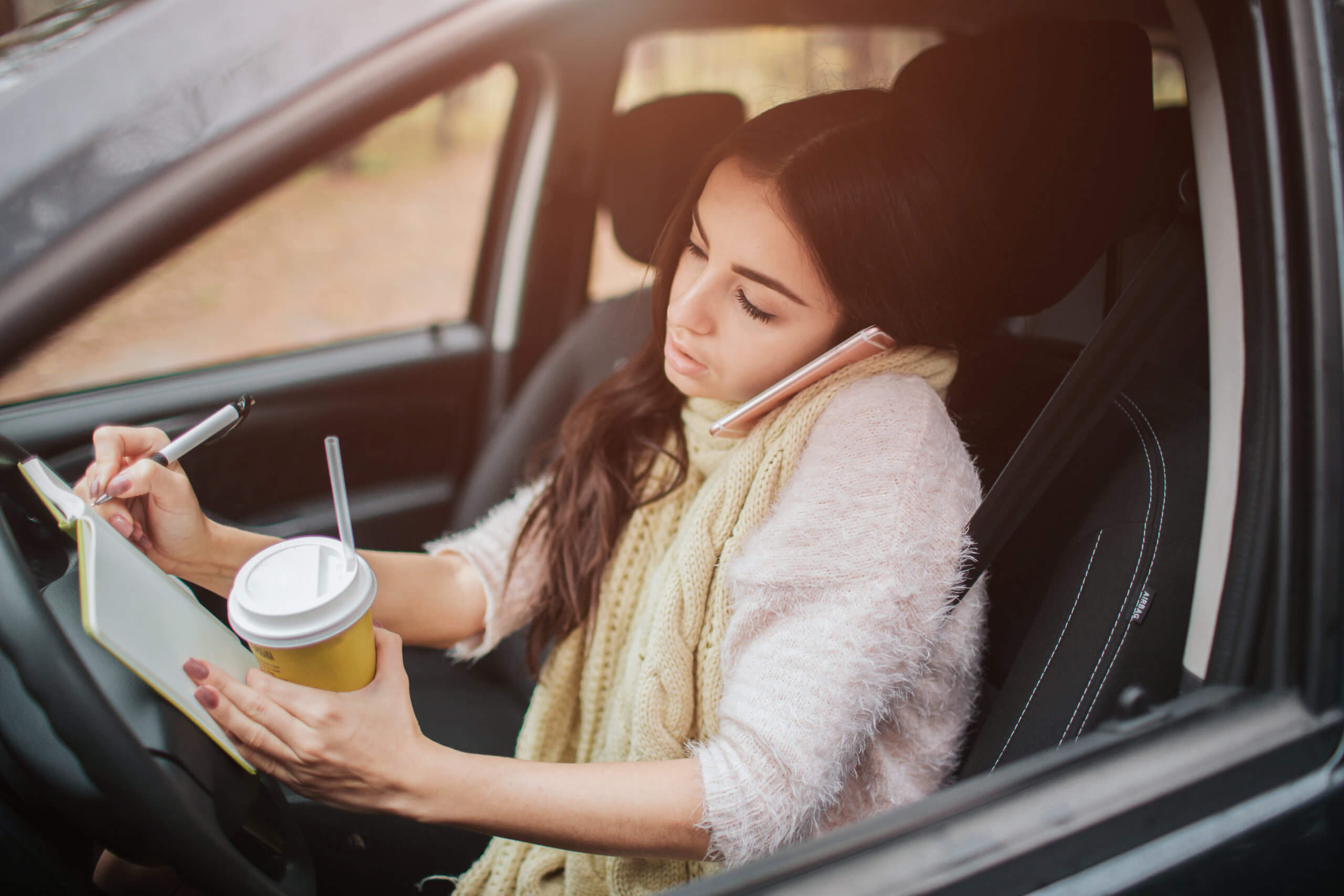 08 Jan

Essential Guidelines for Avoiding Distracted Driving

Distracted driving is a major contributor to collisions, but just about everyone who drives is guilty of doing it sometimes. Whether you need to plug in a location on your GPS, switch the song, or check your work email, having an electronic device in the car makes it nearly impossible to avoid distractions. Other factors, like drowsiness and loud passengers, can also take your attention away from the road. Fortunately, it's easy to get your distractions under control when you're driving. 

Make Your Phone Inconvenient

Take away the temptation of your phone by keeping it out of your reach while driving. Set up everything you'll need for your ride, such as navigation and music, before you leave, and then put the phone away. If you need to make a call or send a text for an emergency, pull off the road to take care of it. Having a hands free device doesn't change things much. Even if your hands are on the wheel, if you're having conversations, you're not as focused as you should be on the road. 

Get Some Rest 

Drowsy driving is extremely dangerous. When you can't keep your eyes open behind the wheel, it's easy to nod off without realizing it. Even if you can stay away, being drowsy slows your reaction times and makes you more prone to distractions. Rolling down the windows and turning up the music is no substitute for resting up before you continue with your trip. 

Resist Multi-Tasking

The time to eat, put on makeup, and catch-up with friends is not when you're driving. Food spills frequently turn into collisions, as does eyeliner application. Driving with friends may seem like the perfect time to gossip, but the more passengers you have in your car, the more likely you are to be distracted. Enjoy the peace of only having to do one thing while you're driving and save the multi-tasking for the rest of your day. 

Even with your best efforts, accidents happen. Fortunately, National Auto Collision Centers can make your car new again with our world-class collision repair services. When you need car repairs in Tucson, dial (520) 760-5536 to set up an estimate at our Broadway Blvd. location.