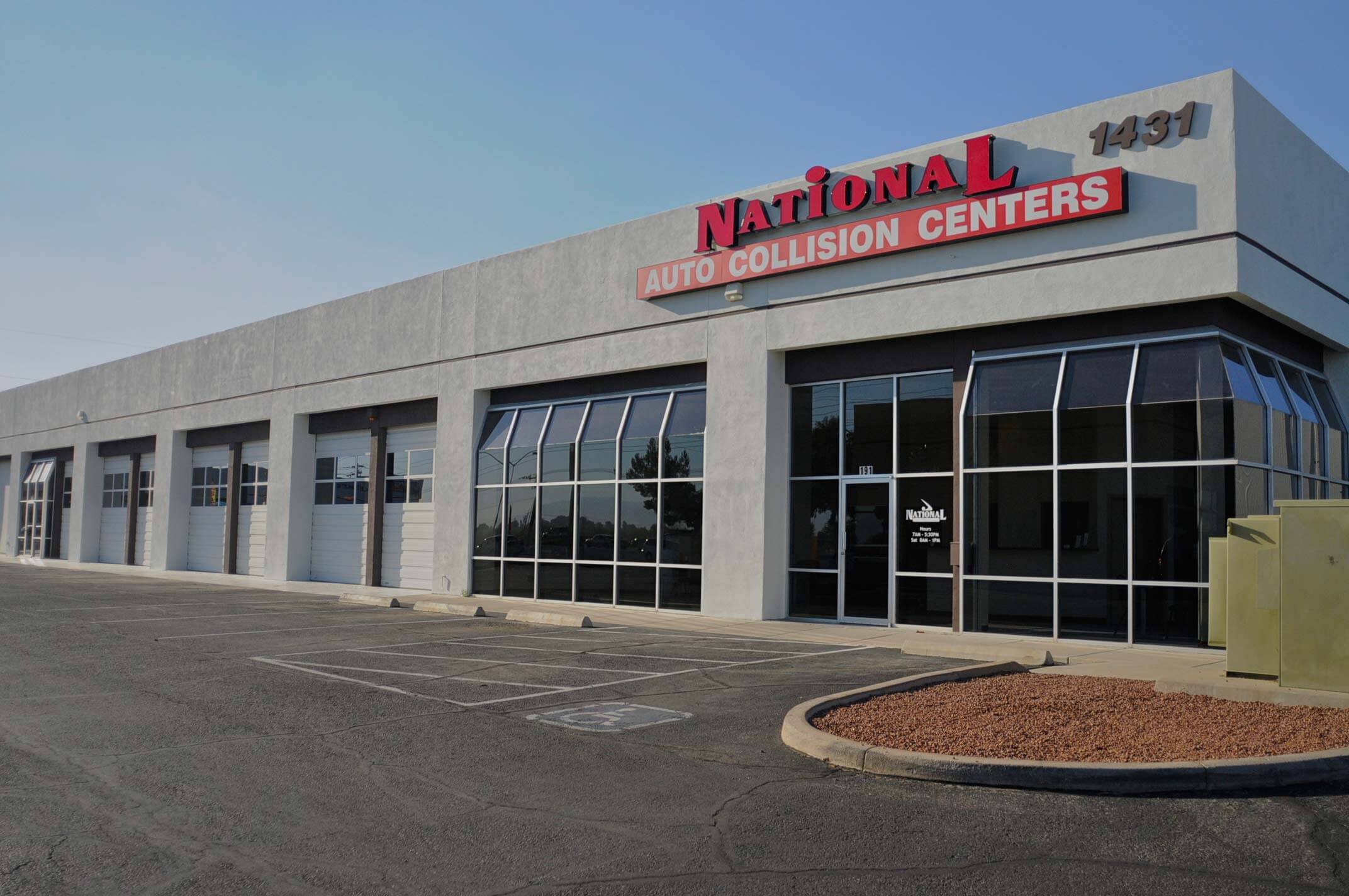 05 Oct

Common Questions About National Auto Collision Centers
Common Questions About National Auto Collision Centers
Are you looking for a reputable and experienced body shop in Tucson? National Auto Collision Centers offers comprehensive vehicle repairs to restore cars, trucks, and other vehicles following a collision. Keep reading to find out the answers to your frequently asked questions about us; please contact us by phone or online if you have further questions about our services.
Do I Have to Work With the Repair Shop My Insurance Recommends?
The choice of auto body shop after an accident remains with you, not your insurance provider. Choosing the right auto body shop for your needs means selecting a mechanic that is convenient, respectful, knowledgeable, and experienced. You should also select a mechanic with whom you feel comfortable and confident working and who will provide a written warranty for all work performed.
What Are the Benefits of Choosing National Auto Collision Centers?
Working with National Auto Collision Centers offers you many benefits. We provide our clients with free towing, free loaner cars while repairs are completed, and free pickup and delivery. We can perform an off-site estimate if necessary and we have three convenient Tucson locations so you can choose the body shop nearest you for greater convenience. Our mechanics have access to millions of dollars of inventory on-site, meaning you won't have to wait for parts to be ordered before your repairs can begin.
Will I Owe a Deductable for the Repair Work?
Your insurance coverage will determine whether you owe a deductible for any repair work performed following a collision. In most cases, you will owe a deductible if you are responsible for the accident. Payment of your deductible is due when you pick up your vehicle following repairs; National Auto Collision Centers is pleased to offer financing options for your convenience.
You can reach National Auto Collision Centers today by calling (520) 889-2536 in South Tucson, (520) 623-4959 in West Tucson, or (520) 760-5536 in East Tucson. We will be happy to answer your questions and get your repairs started right away. Visit our website for additional information about auto repairs and maintenance.