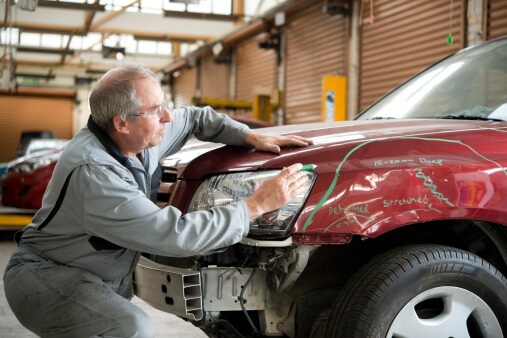 05 Mar

A Look At The Process Of Paintless Dent Removal
A Look At The Process Of Paintless Dent Removal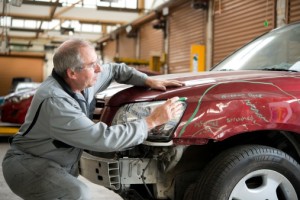 Dents and dings are a common form of auto damage that often occur following a minor auto collision or storm. Paintless dent removal is a simple auto repair solution that can eliminate small dents from your vehicle without the need for more extensive repairs or repainting. Keep reading to learn more about this process, or talk to your Tucson auto mechanic to determine whether paintless dent removal could improve the appearance of your car.
The Principle
The principle of paintless dent removal relies on the fact that your car's exterior can be quite flexible. During this type of repair, the dent is simply placed under enough force that the surface of your car's body snaps back into its original configuration, thus eliminating the dent. Paintless dent removal approaches dent repair from the inside, meaning that access to the interior of the car's body at the location of the dent is required. Your auto mechanic can perform a quick evaluation of your vehicle to determine whether this type of repair will work for the dents you want to correct.
The Process
During paintless dent repair, your mechanic will typically use two tools to complete the job. One tool will provide the force needed from the inside of your car's body to push the dent outward and smooth out the body of your car. The other tool is used to prevent the force applied on the inside from causing the affected area to rise too far in the other direction, which would cause a noticeable bump, rather than the smooth surface you want. Paintless dent removal is a cosmetic solution only—the body of your car will still be weaker in the repaired area and will dent again more easily if it ever comes under pressure in the future.
At National Auto Collision Centers of Tucson, we offer major and minor repairs of personal and fleet vehicles, including paintless dent repair. You can find out more about our dedication to providing excellent customer service and auto repair solutions by calling (520) 623-4959 or visiting us on the web.