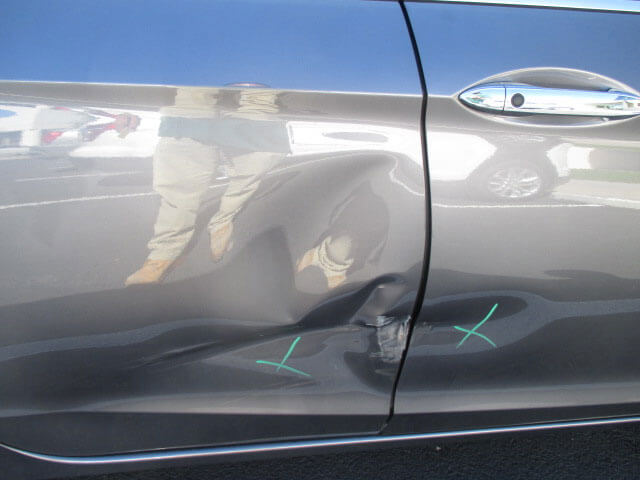 08 Jun

3 Reasons You Should Repair Dents On Your Car
3 Reasons You Should Repair Dents On Your Car
If you get a dent in your car, it may seem like more of an inconvenience to get it fixed than just ignoring it. However, even a small dent can turn into a major issue if it isn't addressed. After an auto collision or other incident that leaves a dent in your car, here are three reasons it pays to get it fixed as quickly as possible.
Your paint will chip.
When you have a dent in your car, it doesn't just affect the frame. It can also cause damage to the protective coating on your paint. As a result, your paint will become vulnerable to chipping. Over time, as paint chips away, corrosion can develop. When that occurs, the damage will spread to other parts of your car, causing more chipping and more corrosion. When fixing the dent, your body shop will also restore the lost coating, so your paint stays in good condition.
Your repair costs will be higher.
The longer you wait to get dents on your car repaired, the more expensive those repairs are likely to become. As soon as a dent occurs, it can begin affected the rest of your auto body. When your paint chips, the damage will accelerate even faster. In fact, corrosion begins as soon as the metal on your vehicle is exposed. This will lead to higher costs for repairs.
Your car will lose resale value.
When it's time to move on to a new car, any dents in your car will impact the amount of money you can get for it. Whether you trade in your car at a dealership or sell it privately, the hit you take on resale value will typically outweigh the money you spend to repair it.
Don't let dents take a toll on your car. National Auto Collision Centers offers dependable and affordable repairs at our body shop in Tucson. To make an appointment for collision repairs, please call (520) 623-4959.